Gaisan Technologies - Software for the business Community, Web Design, Graphic Design, Custom Software Development, VoIP, Mambo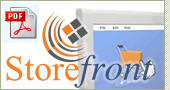 An eCommerce website acts as the online store front for the products and services you wish to sell.
Your website visitors are, for the most part simply 'window shoppers'. The purpose of any good eCommerce website is to convert these 'window shoppers' into 'buyers' and in turn convert these 'buyers' into continual repeat business.
more info »
Storefront - affordable eCommerce solutions
Exceed your sales forecasts, not your credit limit!
Our new Storefront eCommerce package is a complete and secure shopping cart - an eCommerce solution designed and branded to meet your company's exact requirements. If you are serious about trading online 24-7 with the power to make changes to your site via your own web browser, then Storefront is the eCommerce package for you.
For a full list of available features and pricing models, choose from our Silver, Gold or Platinum packages.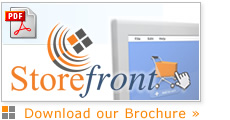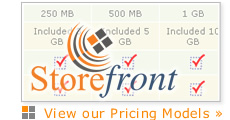 As part of your StoreFront package Gaisan will work with you to design a unique online store that reflects the image and requirements of your business. Your store can be customised with:
Detailed product information
Animated graphics
Product movies
Information about the store
Live news feeds
Product mailshots
Special offers
Customer loyalty & rewards schemes
and many other features & benefits
Gaisan's StoreFront provides an easy-to-use administration interface where store owners can edit their page layout and catalogues as if they were editing a document. Store owners that would prefer not to maintain their own store can opt for a 100% managed store where Gaisan will create and update your product catalogues and continuously finetune the marketing and pricing of your store based on your instructions
StoreFront integrates with all the major payment processing gateways such as Realex, Paypal and Worldpay to simplify payment.