Gaisan Technologies - Software for the business Community, Web Design, Graphic Design, Custom Software Development, VoIP, Mambo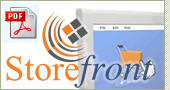 An eCommerce website acts as the online store front for the products and services you wish to sell.
Your website visitors are, for the most part simply 'window shoppers'. The purpose of any good eCommerce website is to convert these 'window shoppers' into 'buyers' and in turn convert these 'buyers' into continual repeat business.
more info »
Gaisan Technologies - Free Web Development Quote
What kind of website do you want us to build?
Please read the following instructions carefully and take a few minutes to consider your answers. Please provide as much information as possible, this will enable us to determine your project requirement more accurately.
Please contact us directly if you have any comments or queries.
Thank you for your time and patience - We respect your privacy.