Gaisan Technologies - Software for the business Community, Web Design, Graphic Design, Custom Software Development, VoIP, Mambo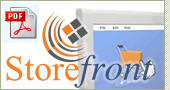 An eCommerce website acts as the online store front for the products and services you wish to sell.
Your website visitors are, for the most part simply 'window shoppers'. The purpose of any good eCommerce website is to convert these 'window shoppers' into 'buyers' and in turn convert these 'buyers' into continual repeat business.
more info »
Reap the benefits of Search Engine Optimisation
Is your organisation having trouble getting it's website found (listed) within the major Search Engines?
In that case, you will certainly benefit by having Gaisan Technologies analyse and optimise your website pages.
Search Engine Optimisation refers to the act of restructuring the physical and semantic content of your website so that it will rank higher with Search Engines (Google, Yahoo, MSN, etc). As you know, having a better position (or ranking) in the search engine means your web site has a better chance of being found by your prospective customers. Being "found" by your customer is even more critical when you are selling a service or product online.
Search Engine Optimisation is an integral component of any online marketing campaign. At Gaisan, we design all our websites from the ground up focusing directly on page structure and keyword placement. We can help you determine what your online visitors are searching for, and how to rank well for your target keywords.
What can we do for you?
Our Search Engine Optimisation services include:
Benchmark position reporting
Keyword analysis and recommendations
Strategic planning/consultation
Competitive analysis & research
Web page Meta tag optimization
Search engine submissions