Gaisan Technologies - Software for the business Community, Web Design, Graphic Design, Custom Software Development, VoIP, Mambo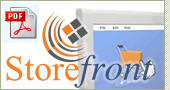 An eCommerce website acts as the online store front for the products and services you wish to sell.
Your website visitors are, for the most part simply 'window shoppers'. The purpose of any good eCommerce website is to convert these 'window shoppers' into 'buyers' and in turn convert these 'buyers' into continual repeat business.
more info »
How to find us - Gaisan Technologies
Gaisan Technologies - Gaisan Technologies,Unit 1b,Maritana Gate,Waterford
Alternatively, if you have a comment or question about Gaisan Technologies, please complete our contact form or simply call our office.